THE MILLIONAIRE REAL ESTATE INVESTOR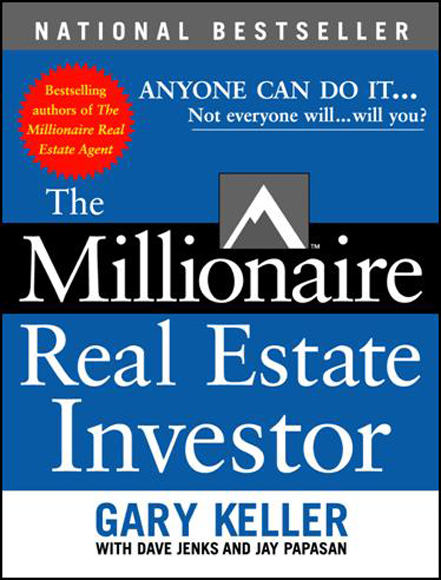 By: Gary Keller, Dave Jenks, Jay Papasan
Proven lessons in building wealth by investing in real estate, from 120 millionaires who've done it. Anyone can do it…not everyone will…will you?
Based on extensive research and interviews with more than 120 millionaire real estate investors, Gary Keller's "how-to" guide reveals the models, strategies and fundamental truths millionaires use to become wealthy through real estate. But the
New York Times
bestseller isn't just about real estate. It also takes a hard look at the money myths that hold some people back from financial freedom, and the money truths that let others soar.
MREI
explores the "MythUnderstandings" about the way people view investing. For example, despite what most people think, investing by definition and design is not risky. Millionaire Real Estate Investors employ time-tested strategies to avoid risk and, in the end, take luck out of the game.
FLIP: HOW TO FIND, FIX, AND SELL HOUSES FOR PROFIT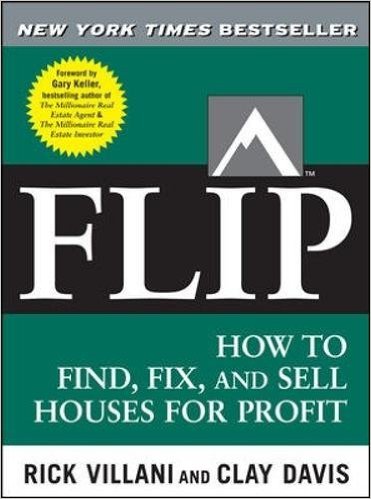 By: Rick Villani, Clay Davis, Jay Papasan
The definitive guide to rehabbing real estate for profit, with more than 500,000 copies sold.

Learn how to find, fix and sell houses for profit!
FLIP
is the third book to be released in the best-selling Millionaire Real Estate Series and provides a step-by-step guide to successfully finding, fixing and selling investment properties.
At the heart of
FLIP
is a proven five-stage model that really works in any market:
1. FIND: Select ideal neighborhoods, search for houses and attract sellers.
2. ANALYZE: Identify the improvements and analyze the profit potential.
3. BUY: Arrange financing, present the offer and close on the purchase.
4. FIX: Develop and execute an improvement plan on time and in budget.
5. SELL: Add finishing touches to quickly sell for maximum profit.
HOLD: HOW TO FIND, BUY, AND RENT HOUSES FOR WEALTH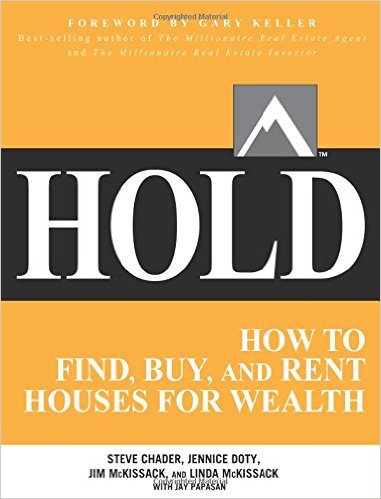 By: Steve Chader, Jennifer Doty, Jim McKissack, Linda McKissack, Jay Papasan
"Get rich quick" is for late-night infomercials. Learn how to build a stable foundation to grow your financial future.
Take HOLD of your financial future!
Learn how to obtain financial freedom through real estate. The final book in Gary Keller's national best-selling Millionaire Real Estate Investor trilogy teaches the proven, reliable real estate investing process to achieve financial wealth:
1. Find – the right property for the right terms and at the right price.
2. Analyze – an offer to make sure the numbers and terms make sense.
3. Buy – an investment property where you make money going in.
4. Manage – a property until it's paid for or you have a large amount of equity to leverage.
5. Grow – your way to wealth and financial freedom.