Houses for sale need close look before showing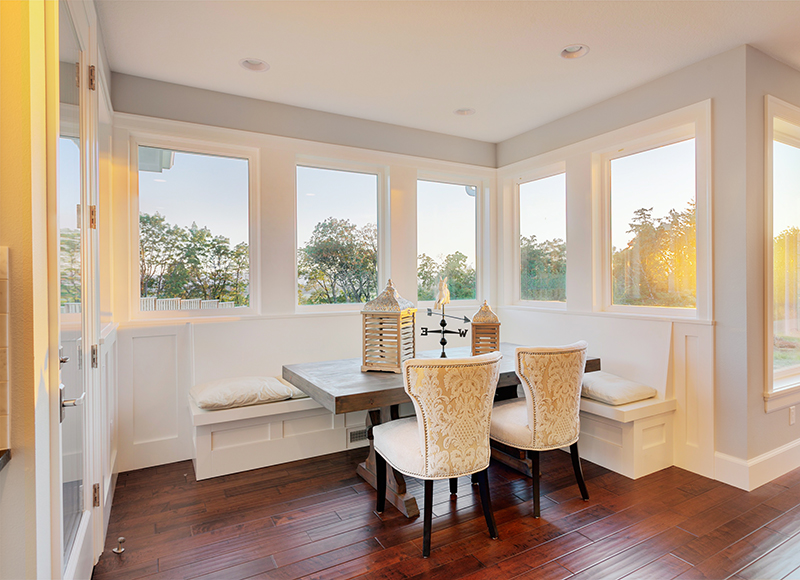 SAN ANTONIO — For a house on the market, first impressions mean everything. The smallest visible blemishes — even those that can be corrected easily — can prompt potential buyers to stop looking and move on to the next address.
Adding to the challenge: The homeowner may still be living in the residence. This means arranging it to show and keeping it clean around the clock should a prospective buyer stop by.
While this is difficult, especially for families with children and pets, it can be done, experts say. Staging the interior of the home and improving its curb appeal will lead to a faster sale, real estate brokers say.
"If they take care of all of that, I guarantee you the home will not be on the market very long," said real estate broker associate Mary Ann Jeffers, chairwoman-elect for the San Antonio Board of Realtors.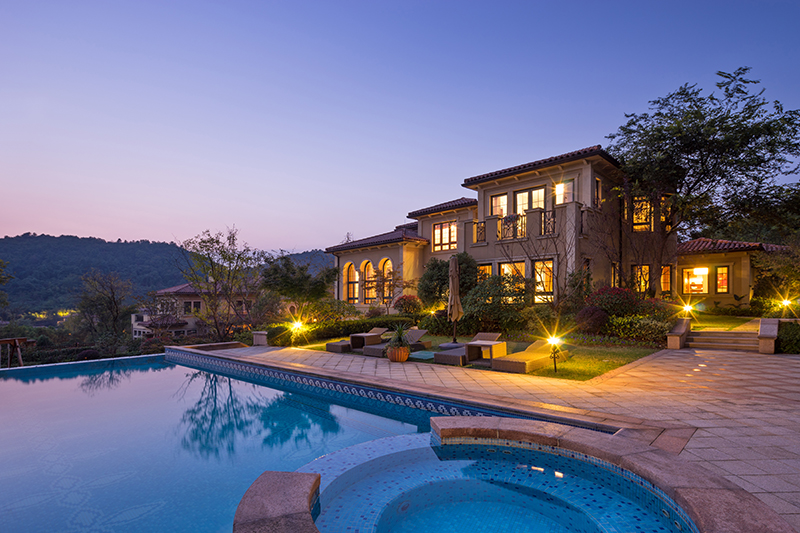 Making the home's exterior as attractive as possible is critical because 90 percent of potential buyers will drive by the residence before making an appointment to see it, said Debbie Boggs, co-owner of BY Design Home Staging and Decorating in San Antonio.
"While the broker's fiddling with the Supra Key, (the buyers) have all kinds of time to stand there and look around," Boggs said. "That sets their impression for the condition of everything else in the house.
That means the front porch should be immaculate. No cobwebs or children's toys should be visible, the yard should be neatly trimmed while featuring plants of varying heights, and the front door should be freshly painted in an inviting color, such as red or glossy black, she said.
Plenty of exterior conditions can turn off buyers and blow a sale.
"Christmas lights in July – there's nothing worse, said real estate associate broker Missy Stagers, chairwoman of SABOR. Other mistakes: "A bunch of lawn chairs cluttering the front porch, trash cans in front."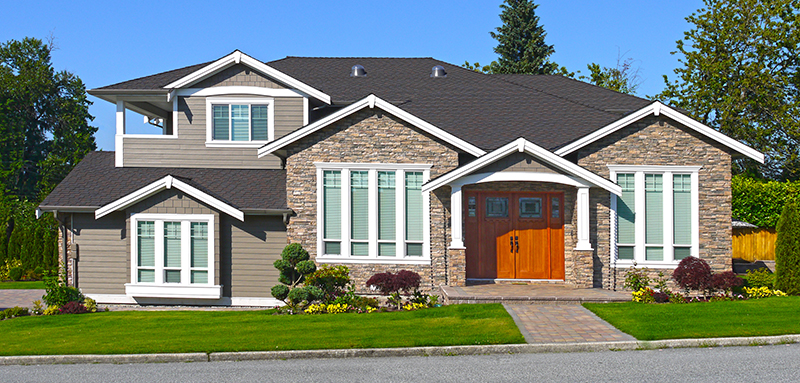 The yard should not be filled with lawn ornaments. "If I look at your yard and see more of your things than yard, that's a problem," Stagers said. "If you have gutters, make sure they're upright, not falling off."
Power washing the outside pavement and using a hose to wash soil and debris off the home's exterior can help tremendously, said Joseph Keresztury, a residential real estate agent at Keller Williams Heritage in San Antonio.
Staging the interior presents the house in the best possible light and helps appeal to the widest range of buyers, Boggs said. It is the opposite of decorating because it neutralizes the homeowner's specific tastes, she said.
All clutter must be removed and the house thoroughly cleaned. Homeowners should be ready for potential buyers with just one hour's notice, Stagers said.
Experts advise getting portable bins, such as laundry baskets, to collect backpacks, shoes, pet dishes and other clutter on short notice. The bins can be stashed under beds, placed on shelves in the garage or tucked away inside a vehicle.
Some furnishings also should be removed from crowded rooms.
"There needs to be at least 3 feet of walk space everywhere, any pathway," Boggs said.
Homeowners often push furniture against the walls to make a room look bigger. This makes the room look smaller, she said, by making the space appear "stuck on the spin cycle."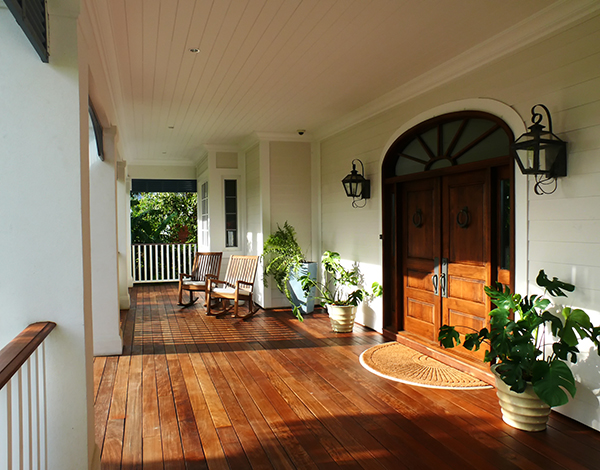 Using furniture to create a conversation area in the center of a room and allowing space to walk around the perimeter is more inviting, she said.
"A lot of times, what we perceive as decorating a room doesn't help show the spaciousness, and that's really what staging is about," Stagers said.
Creating a focal point in each room can be a valuable staging technique, Boggs said. Clearing a path leading to a fireplace or a great view outside — and arranging the furniture around that point — is effective. Adding something red to that spot or hanging art over the fireplace helps draw the eye, she said.
Small decorative touches – a bouquet of flowers in the kitchen, fluffy white towels at a sink or a flameless candle — also can make a positive impression.
Make sure the home's interior is bright and ready for inspection. "Open every drape and blind and turn on every light for showing," Boggs said.
Staging helps potential buyers visualize their own furniture in the house, while a vacant residence can make it difficult to judge dimension, said Yvette Allen owner and broker at Yvette Allen Properties and a member of SABOR's board of directors.
"The majority of buyers are not very visual," Allen said. In vacant houses "sometimes we find that buyers have to go for a second showing or they really have to look at it several times versus a home that's furnished and looks really nice."
Some Realtors advise removing family photographs and decorative mementos from a house before prospective buyers visit, but Stagers said the photos create curiosity. Some model homes display pictures of people "because it creates a sense of home," she said.
Also, minimize evidence of pets. Bathe the pet rather than relying on room deodorizers, Stagers said.
"It is not good, absolutely not good, to put plug-ins in every single room because the buyer will know," she said.
Peggy O'Hare
pohare@express-news.net


Homes with this color bathroom sell for $5,400 more…
Study shows blues and grays are the way to go for interiors and doors, 'greige' for exteriors.

A $50 gallon of blue paint can result in a huge return on investment for homeowners, according to Zillow's 2017 Paint Color Analysis study.

Homes with bathrooms painted in a powder blue or periwinkle shade sold for an average of $5,400 more — the highest sales premium of all colors analyzed.

When it comes to a home's exterior, neutral tones, such as 'greige,' sold for $3,496 more than comparable homes in a different color.



Furthermore, homes with front doors painted in shades of dark navy blue to slate gray sold for an extra $1,514.

On the other hand, buyers seem to be put off by style-specific features such as terracotta walls, which resulted in a $2,031 dip in sales prices. But even more than that, prospective owners seem to hate white walls: Homes that had no color whatsoever sold for an average of $4,035 less. Ouch!




"Color can be a powerful tool for attracting buyers to a home, especially in listing photos and videos," said Zillow chief economist Svenja Gudell. "Painting walls in fresh, natural-looking colors, particularly in shades of blue and pale gray not only make a home feel larger, but also are neutral enough to help future buyers envision themselves living in the space.

"Incorporating light blue in kitchens and bathrooms may pay off especially well as the color complements white countertops and cabinets, a growing trend in both rooms," she added.

If a seller is adamant about keeping color in the home, have them consider a pop of color on an accent wall using Pantone's Color of The Year, Greenery, or have them incorporate jewel-toned decor pieces throughout the home.

Article credit: Marian McPherson.

Article image credited to Gelpi JM / Shutterstock.com